April 3, 2020 - April 5, 2020




5:00 PM - 2:00 PM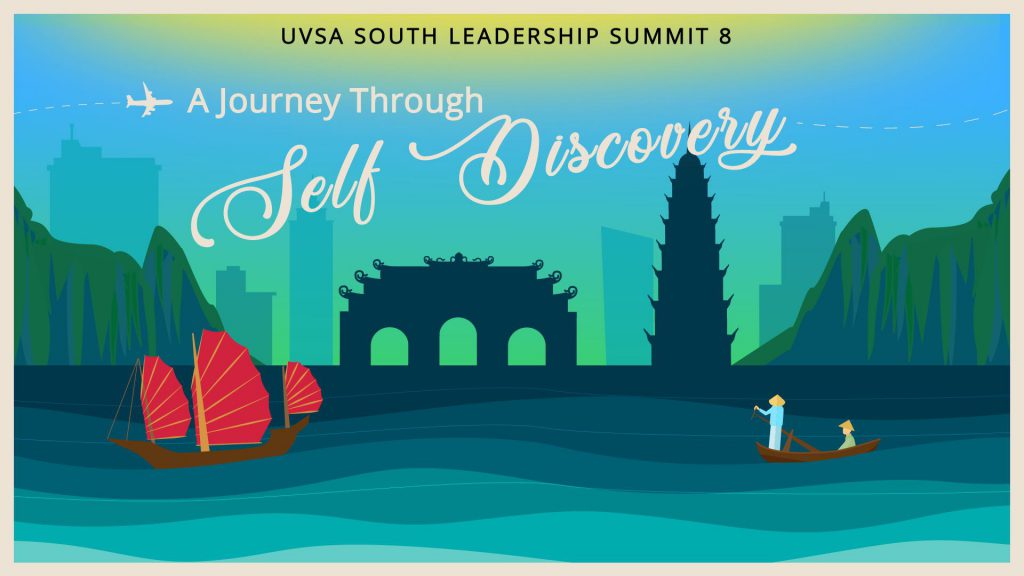 The Union of Vietnamese Student Associations of the Southern Region (UVSA South) is proud to present the 8th Annual Leadership Summit which will be held at the University of Texas at Dallas on April 3rd-5th, 2020.
UVSA South's Annual Leadership Summit is a chance for leaders to come together for a fun, but professional weekend. It includes different professional career workshops, real-life discussions, and a lot of different social and bonding activities that help you network later on in life. UVSA South is made up of Vietnamese Student Associations (VSAs) from Arkansas, Oklahoma, and Texas. Our goals are to provide a place that allows the Vietnamese Student Associations to create a professional and social network, take active roles in the community such as community service and philanthropy projects, and to increase Vietnamese cultural awareness. Additionally, UVSA South is dedicated to cultivating the next generation of leaders who will serve as leaders in the Vietnamese community.
Come join us and find your potential while increasing your network with other leaders throughout the region.
_________________________________________________
About our Theme
A journey of a thousand miles begins with a single step. Every person's individual journey could consist of thousands of different forks and crossroads. A few of these crossroads may have merged to create lasting friends and relationships within your own VSAs. UVSA South looks to bridge these forever twisting roads even further together. Welcome to UVSA South Leadership Summit 8, we are glad to announce that our theme this year will be A Journey through Self-Discovery. Though our winding roads are different, we will adventure altogether. With the chaotic bends of the trails that we travel, whether it's as first time adventurers within VSA or veterans who have been traveling for years, UVSA South Leadership Summit 8 will group these people together towards a single purpose: To inspire and invigorate you for the rest of your journey. At Summit, we will pass down the knowledge of the leaders and pioneers who have walked before us and also create long lasting bonds with incredible people. And to many, the idea of becoming a leader is a daunting task, but know that the moment you take your first step, whether it's a thousand miles, or a single stride, you are now carving a path for another person to follow in your footsteps. Join us at UVSA South Leadership Summit 8: A Journey Through Self-Discovery.
_________________________________________________
Why You'll Want to Attend Summit
• Networking opportunities with a large diverse group of students & young professionals from across the Southern Region (Arkansas, Oklahoma, and Texas) and across the nation
• Develop and improve leadership skills
• Increase cultural awareness
• Amazing interactive sessions and keynotes
• Memories for a lifetime
• And SO much more!
_________________________________________________
Partner Schools
University of Texas at Dallas
University of Houston
Texas A&M
University of Oklahoma
University of Texas
University of Texas at Arlington
University of Texas at San Antonio
Baylor University
Texas State University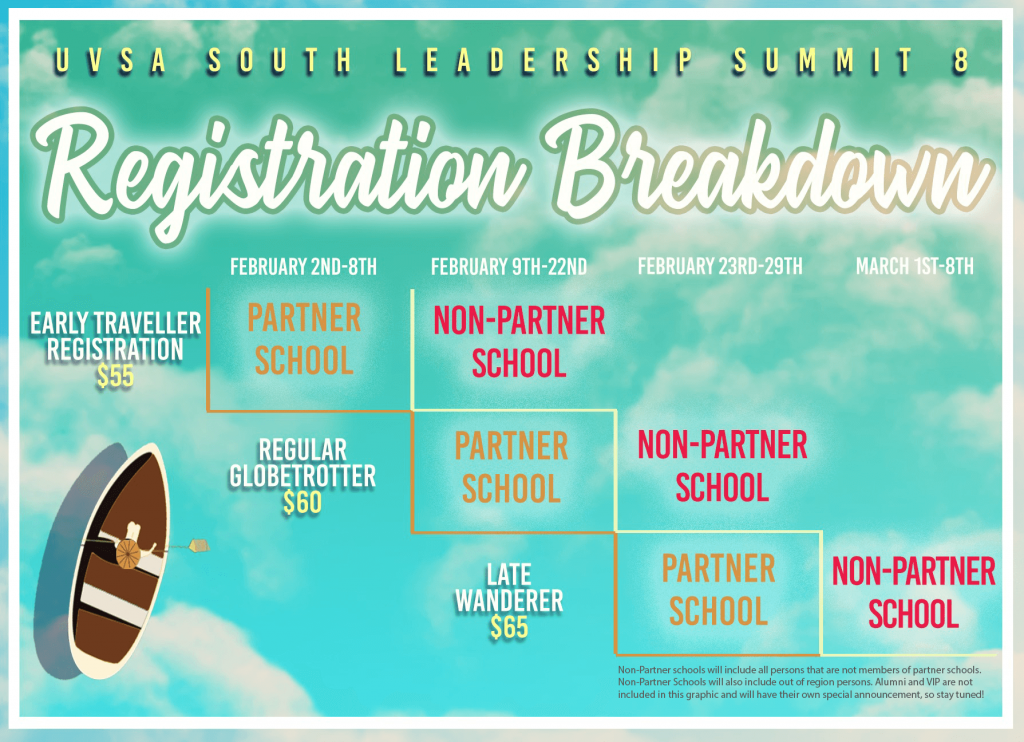 Registration Eligibility
Partner School
To be eligible to apply under a specific partner school, you must be a member of the partner school's Vietnamese Student Association (VSA). The registrant must meet the requirement for membership under the respective partner school's VSA constitution during the semester that UVSA South Leadership is held. Should the registrant not meet the member requirements outlined by the partner school's VSA constitution at the time of registration, the registrant will not be able to register as part of that respective partner school.
Non-Partner School
To be eligible to apply under a non-partner school, you must be a member of a non-partner school's Vietnamese Student Association (VSA) with the states included in UVSA South, which are Arkansas, Oklahoma, and Texas.
Transfer and Refund
The period for transfer and refunds begins on February 23rd at 12:00 PM and ends on March 1st at 11:59 PM. After this period, transfer and refunds are unavailable. 
University Scholarships
University and/or college organizations are not allowed to reserve a spot in regards to scholarship. This is to ensure fairness amongst other attendees in their attempts to acquire a spot for UVSA South Leadership Summit. We recommend local organizations reimburse registration fees after a scholarship is awarded to a select person(s), in which, the person(s) must be a registrant beforehand. 
We're sorry, but all tickets sales have ended because the event is expired.