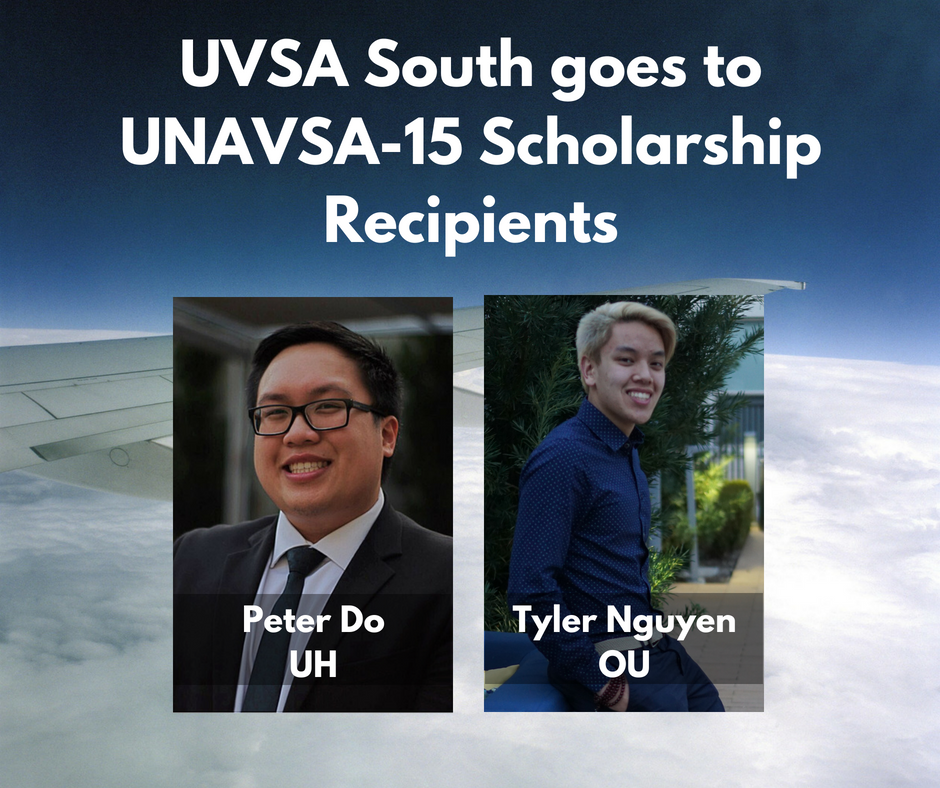 We are proud to announce the 2018 recipients of the UVSA South goes to UNAVSA-15 Scholarship! Please help us congratulate Peter Do and Tyler Nguyen! We are so excited to provide them this opportunity, and to see them grow as leaders. We cannot wait to see all that they bring back to their VSAs and to UVSA South. Better get packing! ✈
To stay updated with the latest news and announcements in UVSA South, be sure to follow/add us to your social media!
Instagram: instagram.com/uvsasouth
Snapchat: uvsasouth
Twitter: twitter.com/uvsasouth
Facebook: facebook.com/uvsasouth
YouTube: youtube.com/uvsasouth
Website: uvsasouth.org
Who's in the house? SOUTH IS IN THE HOUSE!
#UVSASouth