Guy Kim Nguyen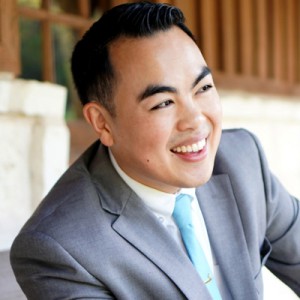 Born and raised in Wichita Falls, TX, Guy came to the DFW for schooling. He graduated with his Masters Degree at The University of Texas at Dallas. He has danced, acted, written, and directed in commercials, music videos, and short films with companies like Warner Bros, Pepsi, TGIFridays, Lifetime Fitness, 97.9 The Beat, and B.E.T. After college, Guy became an Instructor at The Art Institute of Dallas and then joined a Financial Investments company. He has also assisted in three start-up companies, one of which has recently been shown on MSNBC. As a believer of faith and inspiration, Guy has spoken to thousands of students ranging from elementary to college, as a motivator, mentor, big brother, teacher, professor, counselor.

---
Akash Patel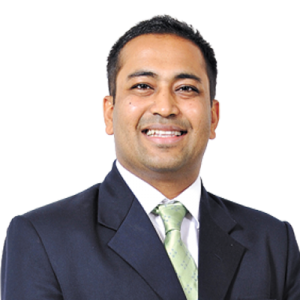 Akash Patel is the Founder & Executive Director of the World Experiences Foundation, a nonprofit organization that has brought diverse learning experiences to over 20,000 students from across the state of Oklahoma. Patel is Oklahoma's 2015 Multicultural Teacher of the Year and the youngest honoree of both the Journal Record's 2015 Class of Achievers Under 40 and the Oklahoma Gazette's 2015 Class of Forty Under 40. Patel's nonprofit was honored with the 2015 Oklahoma Human Rights Award. Patel has over 8 years of international public speaking and education consulting/training experience. Patel speaks 6 languages and has traveled to over 30 countries.

---
My-Phuong Ly
My-Phuong started her work in the Vietnamese community through her officer experience at the Vietnamese Student Association at the University of Illinois at Urbana-Champaign, where she studied finance. She later served as the treasurer for the Union of Vietnamese Student Associations of the Midwest (UVSA-Midwest). She currently serves as the president of the Union of the North American Vietnamese Student Associations (UNAVSA). She hopes to bring a voice to the Vietnamese-American community, and to build leaders capable of representing it. In her free time, My-Phuong enjoys traveling, fairy tales, and working on her photography and wedding boutique.

---
Ryan Valdez
Ryan Valdez is the current Secretary for UVSA South and a graduate from the University of Houston. He became involved with UH VSA by a warm invitation by the VSA board at the time, and later went on to serve as the 2013-14 president. During this time, he became UVSA South CoRR alongside Thu-Mai Nguyen, and has been involved in several UNAVSA conferences as staff. He loves the community and environment VSA fosters, and hopes to encourage others to become efficient and inspirational leaders, regardless of background and experience. He takes pride in his Filipino heritage while continuing to learn and embrace Vietnamese culture, and currently serves as a medic in the Air Force.

---
Lucy Vo
Lucy Vo was born in Da Nang, Viet Nam and moved to Dallas, TX when she was 9. Lucy graduated from the University of Texas at Dallas (UTD) with her B.S. in Marketing and Finance and her M.S in Marketing in December of 2015. She is currently pursuing her MBA.
Lucy has held multiple roles within the VSA community as President of UTD VSA, Internal Vice-President of UVSA South, and now Co-Council of Regional Representative. She is also the Co-Director of the Entertainment Committee for UNAVSA-13. Currently, she works as a Marketing Associate at Smith & Nephew, a medical manufacturing company. In her free time, Lucy likes to relax with a cup of hot tea and a good movie.

---
Andy Pham
Andy Pham is from Illinois and recently graduated from the University of Wisconsin-Madison with a Bachelor's in Political Science. I am a Report Analyst for UBS Financial Service in Chicago. I have also been part of UVSA- Midwest and involved with UVSA South as a previous director. We all go through our routine that benefits ourselves like education and career, and it leaves the question: how can we help and make a difference, even if it's a small one, in someone else and a community? That's where VSA comes into play to help me answer that question.

---
Houa Xiong
Houa holds a B.A. in Communication and minor in Theatre from the University of Arkansas, Fayetteville. He is working on his Masters in Mass Media Communication. He has been President of Lambda Pi Eta (LPH), President of the Hmong Student Organization of Arkansas (HSOA), and Treasurer of the Lao American Organization (LAO). Realizing the needs of the Hmong farming community in NWA, he began working for Hmong National Development under HAP, a non-profit organization providing social services to its surrounding communities, to advocate for the farmers, to provide interpretations, and to guide them through the complex agricultural business systems, fundamentally providing a level playing field.

---
Trung Vuong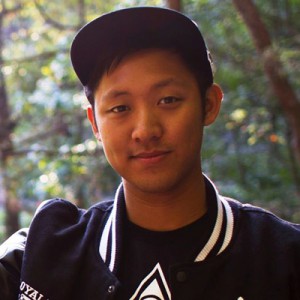 Food connoisseur and entrepreneur, Trung Vuong has built his company, Loyal K.N.G., from a graphic t-shirt company with wild art into a full-fledge production company which encompasses graphic design, film-making, branding consultation, event hosting, retail merchandising, and apparel creation. While attending college in 2010, Trung created Loyal K.N.G. as a t-shirt company which would be sold across Texas. Now presently, Loyal K.N.G. has become the successful production and merchandising company expanding brand/production consultations to Texas' largest convention, along with Loyal K.N.G.'s apparel being seen and worn by our generation's exceedingly passionate artists, musicians, and taste-makers.

---
Dr. Rita Bargerhuff
Dr. Bargerhuff is the Chief Marketing Officer (CMO) for Athena Associates, LLC. Previously, she served as CMO for Rent-A-Center and 7-Eleven, Inc. She has been a featured speaker at industry conferences for her successful, innovative marketing programs. Engagements include: CMO Executive Summit; Promotion Marketing Association; and Forrester's Marketing Forum. She and her team were also recognized by the Wall St. Journal Best Ads of 2007 (#2), Advertising Age Top 50 Marketers of 2007, and others. Rita also serves currently as an Adjunct Professor at both University of Texas – Dallas (UTD) and Southern Methodist University (SMU).

---
Laura Siu
Laura Siu is a recent graduate from the University of New Orleans and the President of the Union of Vietnamese Student Associations in the Gulf Coast. She graduated with her Masters in Romance Languages in Spanish and is in route for her second Masters in Healthcare Management. She spends most of her time volunteering and using her skills to help others in the hospital setting. She loves Sudoku, traveling, and most importantly, helping leaders be the best they can everyday.

---
Andrew Lam
Andrew Lam was born in the deep south in Huntsville, Alabama before moving to Texas. He graduated from UT Dallas with a BS in Economics and a concentration in Mathematical Economics. He now is a PhD candidate at UT Dallas pursuing his doctorate in Economics with a concentration in Econometrics and Quantitative Economics. He currently works in the financial services industry where he combines his knowledge of economics with pragmatic analysis to aid in financial decision making. In his free time, Andrew likes to cook, follow market news, powerlift and invest his own money in domestic equities.

---
Mikey Truong
Michael currently serves as Scheduler and Director of Policy Research for Houston City Council Member Steve Le.  Michael earned a Bachelor of Science in Interdisciplinary Studies from the University of Houston and went on to obtain a Juris Doctor from the University of Arkansas School of Law.  While in law school, he was active in the Asian-Pacific American Law Student Association as President, the Black Law Student Association as Historian and the Christian Legal Society.  After law school, Michael worked in a local Southwest Houston law firm that caters primarily to Vietnamese-speaking clients. In his spare time, Michael enjoys spending time with friends and family, cooking, and do-it-yourself home and art projects.

---
Man Nguyen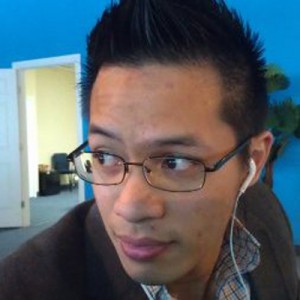 I am a self taught programmer.  I graduated from UTA with a bachelor's in Biology.  I started learning desktop programming and went to merchant gateway integration then websites and now automation scripting.  I enjoy reading about software and how the industry changes.

---
Jacky Lam
Jacky Lam graduated from the University of Texas at Dallas (UTD) with his B.S. in Computer Science. He currently works as a Software Consultant at Tango Corporation specializing in Integrated Workplace Management System (IWMS). Jacky started his involvement with VSA and other Asian organizations in 2011. He has held multiple leadership roles at UTD as President of Japanese Student Association, Student Government Committee Chair, and Student Organizations Coordinator. He received the 2013 UT Dallas Service to Student Life Award and the 2014 UT Dallas Student Diversity Leadership Award. He aims to gain more experience and become an Entrepreneur in Technology field.

---
Tim Chang
(biography unavailable)

---
Thu-Mai Nguyen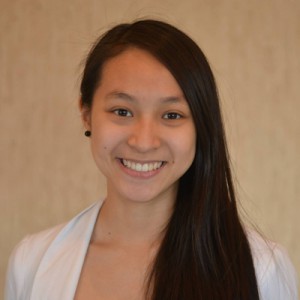 Thu-Mai Nguyen holds a B.S. in Kinesiology from the University of Houston (UH) and is in her last year of completing her B.A. in Dance while performing with UH's Dance Ensemble for the 2015-2016 season. In addition to her passions in human movement, she is a new Introduction Leader for Landmark Worldwide as well as a youth leader for her Vietnamese community. She's served as President of her local VSA and as the current Programming Director for the Union of Vietnamese Student Associations of the South's 4th Leadership Summit. She aims to make medicine and dance accessible to the underserved communities.

---
Timmy Vo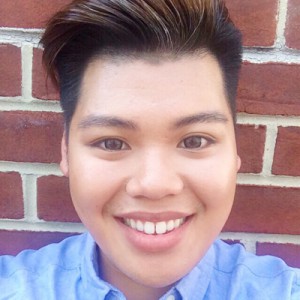 Hailing from New Orleans, Louisiana, Timmy graduated from Xavier University with a B.S. in Chemistry Pre-Med. As the Health Outreach Coordinator of VAYLA New Orleans, he focused on wellness and self-care to youth. He is the Executive Secretary of the Union of North American Vietnamese Student Associations (UNAVSA) and has formerly been the Health Disparities Director of the Continental Agenda. He is a first year Dental Hygiene student at the Louisiana State University School of Dentistry and plans to further his education in Public Health to work with communities for oral disease prevention. He also enjoys cooking for his loved ones, catching up on his TV shows and Korean dramas, and dancing the night away.