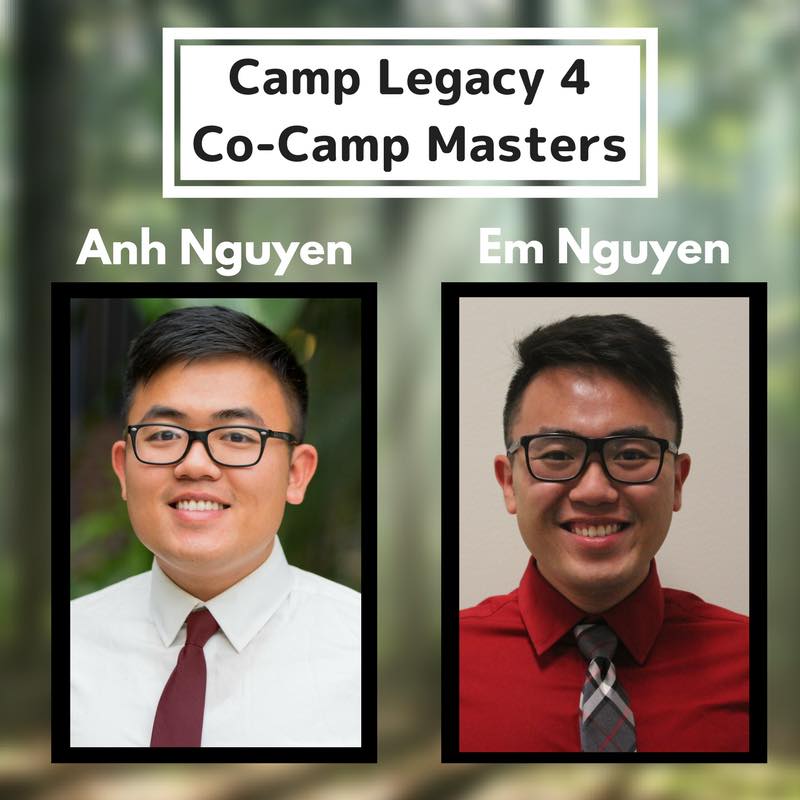 Help us congratulate our first ever Co-Camp Masters, Thien An (Anh) Nguyen & Hoang An (Em) Nguyen!
Anh & Em are alumni from the University of Houston, They both majored in biology, minored in chemistry, and both are going into nursing field. Anh & Em have been former officers for UHVSA, staff members for UVSA South Staff, and have held multiple director positions for UVSA South Leadership Summit and Camp Legacy.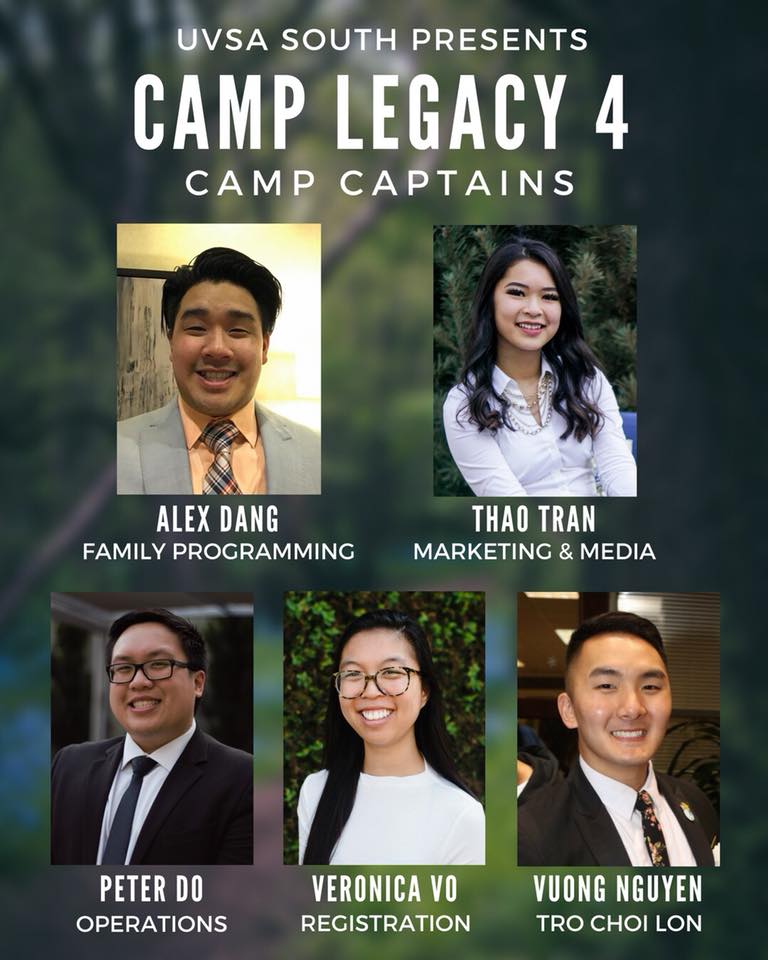 In addition to our Co-Camp Masters, please congratulate our brand new Camp Captains!
Alex Dang – Family Programming Captain
Thao Tran – Marketing & Media/IT Captain
Peter Do – Operations Captain
Veronica Vo – Registration Captain
Vuong Nguyen – Trò Chơi Lớn Captain
Follow us here or on social media for the latest on Camp Legacy 4!